These new EV spinoffs will reportedly aim to distill the "essence of Corvette" in terms of design and driving dynamics.

BY GEORG KACHER PUBLISHED: NOV 29, 2022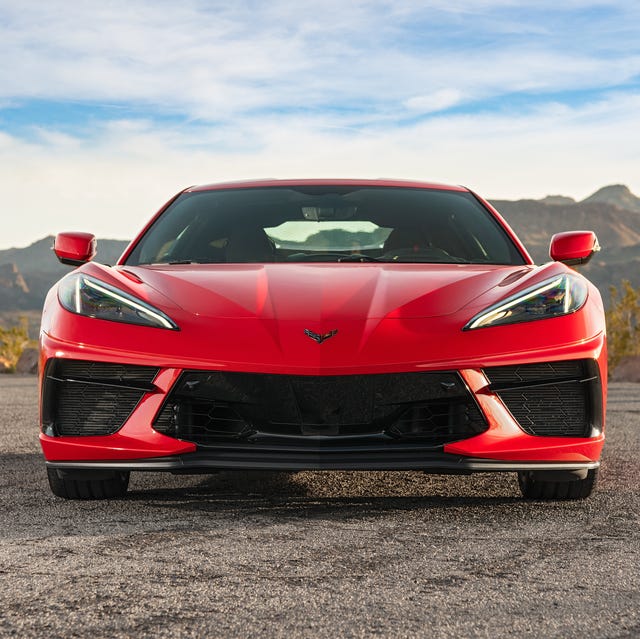 CHEVROLET
The next move for GM with its valued Corvette nameplate will be to launch a Corvette subbrand.
It will include a four-door "coupe" and a sporty high-performance crossover to partner with the upcoming two-seater Corvette EV.
The new Corvette lineup will be positioned well above its rivals, such as a future trio of electric Mustangs.
What's in a name? When you are a carmaker, the answer is: everything. Arguably, people buy a BMW or a Benz at least as much for the name as for the car itself, and the same goes for Corvette. In terms of brand value, Corvette is among the auto industry's most heralded and valued nameplates, and yet it currently only pulls a small percentage of the potentially huge profit. But according to those in the know, this is going to change.
We have already seen the new Z06, and there are several more versions of the C8 still to come, including a possible E-Ray hybrid, the revived ZR1 and the even more extreme Zora hybrid named after Zora Arkus-Duntov, father of the original C1. There's also a Corvette EV on the horizon slated to use GM's Ultium architecture.
Step two of GM's Corvette brand strategy is even more ambitious and far-reaching. Starting in 2025, GM plans to launch a Corvette brand that will also include a sleek four-door coupe and a brawny crossover. Both of these future new Vettes will be EVs.
Sports cars are useful image builders and sometimes very profitable, but as Porsche proved in the early 2000s with the Cayenne SUV, there's a lot of profit to be made stretching the brand into other vehicle segments. Played intelligently and with authenticity, the name Corvette should be a license to print money. At a point in time when Ferrari and Maserati and Porsche are all offering one or more SUVs—the antithesis to the hard-core sports cars that put them on the map in the first place—why shouldn't Corvette also consider building sedans, crossovers or, heaven forbid, even pickups?