By Richard Lentinello from September 2020 issue of Hemmings Motor News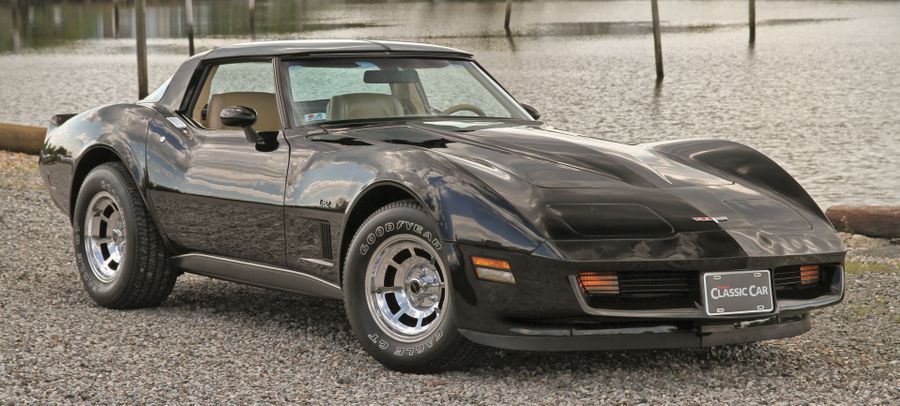 One of the most stylish Corvette models ever produced was the third version of the third-generation model built from 1978 to 1982. Although they certainly weren't the most powerful Corvettes ever produced, these editions are considered by many enthusiasts to be among the finest, stylish shapes to ever clothe a Corvette chassis.
Beneath their fiberglass skin, they were essentially carbon copies of the previous, 1968-'77 models. But these Corvettes—produced for only five years—sported a redesigned, racy-looking fastback rear with a large expanse of glass similar to that of the 1963-'67 Sting Ray coupes. Lovingly referred to as "fastbacks," they also had a more modern-looking instrument cluster that was far easier to read than the previous cars.
A grand total of 207,210 Corvettes were produced during this five-year stretch, but more importantly, 1978 was filled with festivities at Chevrolet: The Corvette celebrated its 25th birthday and was chosen as that year's Pace Car for the Indianapolis 500. To mark these very special occasions, Chevrolet introduced two distinctive models: a two-tone silver Twenty- Fifth Anniversary Edition and a black-and-silver Pace Car replica. With distinctive front and rear spoilers, both models are striking in appearance and are highly prized today among Corvette collectors.Another interesting feature of these 1980-'82 Corvettes, besides their cleaner shaped front nose section, is that they were lighter than previous models due to thinner body panels, aluminum differential, and aluminum intake manifolds. But it's the 1981 Corvette that has the distinction of being the last exponent of much of the old-world technology that had caused Corvette quality to slip compared to the ever-increasing competition from Europe. It was also the last Corvette to be painted with lacquer, and the last Corvette to use a carburetor.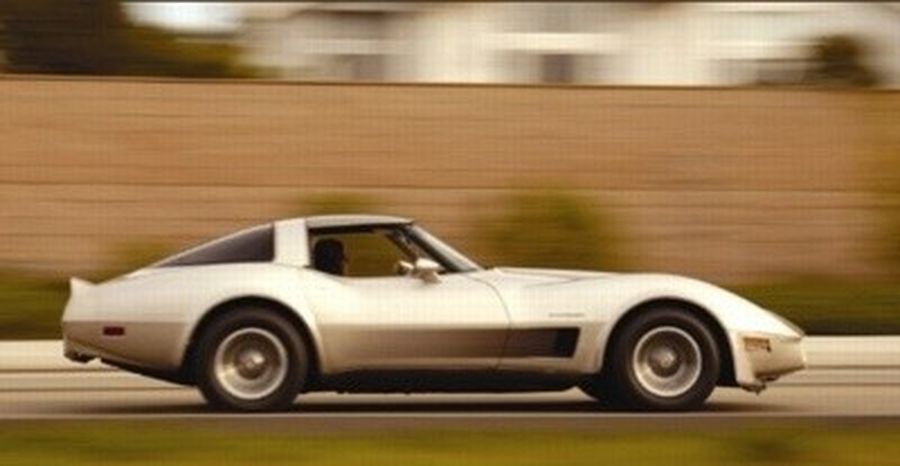 Meanwhile, the 1982 Corvettes—the first to be assembled in Chevrolet's new plant in Bowling Green, Kentucky—may have looked identical to the '81 models, but engine-wise, they ushered in the modern era with their Cross-Fire fuel-injection system. Sadly, they were only available with automatic transmissions. An all-new Corvette was on the horizon, and production dropped from 40,606 cars in 1981 down to just 25,407 cars for the entire 1982 model year. What always made the Corvette so attractive to enthusiasts are its power-to-weight ratio and brute force, which made driving the earlier models a total blast, yet, when it comes to the 1978-'82 models, performance was nothing to write home about. Apart from the lowly 180-hp 305-cu.in. V-8 that was offered only in the 1980 model—specifically for the emissions-strangled California market—the 350-cu.in. small-block was available in many different stages of tune. The 175- and 185-hp 350s of 1978 were the least desirable, especially when the 220-hp L82 V-8 could be had. In 1979, the L82's power was increased to 225 hp, while the base engine was increased to 195 hp. The base V-8 dropped to 190 hp in 1980, while the L82 version was upped to 230 hp. In 1981 only, a 190-hp V-8 was available, which was then increased to 200 hp in 1982 thanks to its fuel-injection setup. If you're attracted to these late '70s/early '80s fastback Corvettes as much as I have always been, a 1980 Corvette with the 230-hp engine and four-speed transmission combination is the one to own. They handle well, have respectable power, are easy to work on and repair, and, above all, are one the most stylish, best-designed Corvette models ever created. And their slotted wheels are one of the best-looking wheels ever put on a car. You truly can't go wrong having one parked in your garage.