By Mitch Talley -Aug 12, 2020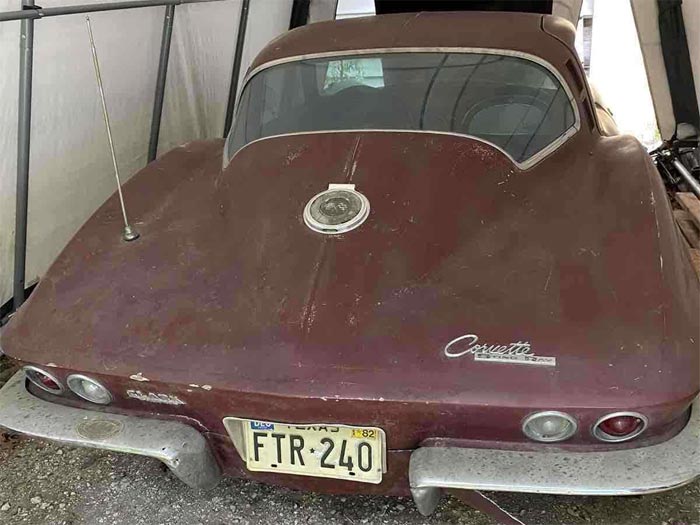 Back in 1965, Chevrolet's St. Louis factory produced 8,186 coupes and about double that many convertibles (15,378).
Out of those 23,564 Corvettes, only about 10 percent of them were made with air conditioning (2,423). Not surprising, really, since most cars of that era didn't have AC either, and furthermore it was the second-highest priced option on the list at $421.80 behind the top-of-the-line 327/375 hp fuel-injected engine at $538.
This Milano Maroon coupe currently up for sale on eBay for the next seven days is one of those rare '65s that could cool you off on those hot summer days in Texas, where it has spent all of its life.
This Sting Ray also features another rare option, the telescopic steering column (3,917 produced at a cost of $43.05 each).

Unfortunately, this car hasn't been on the road since the early 1980s, according to the seller, and while it's protected under a plastic garage now, it does show signs of neglect over the decades, including damage to the left front fender.
The interior is pretty ratty, but fortunately, all the original parts appear to be in place, including the iconic glovebox door and gauges on the instrument panel. It definitely will need new seat covers and carpeting, however.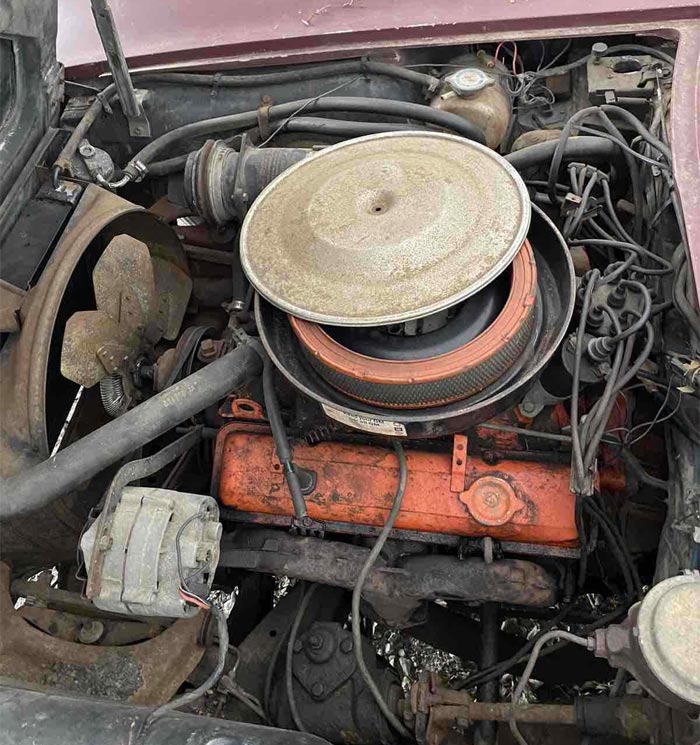 This one doesn't win any awards for originality under the hood, though, where the existing non-original motor is said to run "but not well." Fortunately, another motor, a rebuilt non-original 327/300 hp, is also included.
The seller rightly proclaims that the car "would make a great restoration project or restomod," and since the original engine is already long gone, we think it might be fun to put a brand new high-powered crate engine in its place.

How desirable these particular Corvettes remain, even in unrestored condition, is evident in the fact that 23 bidders have already raised the offering to $22,600. With more than a week of bidding left, that price could end up considerably higher, that is, unless someone local gets there first. The seller does note that it's being advertised locally and the auction may close if it's sold in Texas.
Eventually the finite supply of good C2s suitable for restoration is bound to dry up, but it's encouraging to note that examples like this one that needs some tender loving care to become a beautiful classic once again are still showing up on the block.

Source:
eBay Motors